Born and raised in Framingham, Mary Kate Feeney has been involved in the civic life of our community both as a volunteer and a public servant.
Mary Kate is the proud daughter of a former teacher and a software engineer. Along with her younger brother and sister, she attended Saint Bridget School. Growing up in town, Mary Kate was active in the Saint Bridget's community, participated in the Girl Scouts (Troop 2120), played in Framingham Little-Big League, and later worked through high school as an umpire for the League.
Determined to learn more about politics and life outside of New England, Mary Kate attended Saint Francis Xavier University in Antigonish, Nova Scotia, Canada and double majored in Political Science and History.
Mary Kate has dedicated most of her career to public service. As an aide to Governor Deval Patrick, Mary Kate was on the front lines of government collaborating with advocates, agencies and residents to solve problems, and bringing government to the people through transparency and accessibility projects. She also worked for the Commonwealth Marketing Office and the Massachusetts Office of Travel and Tourism. There she worked on messaging and promotion of our vibrant economic, educational and art & cultural scenes.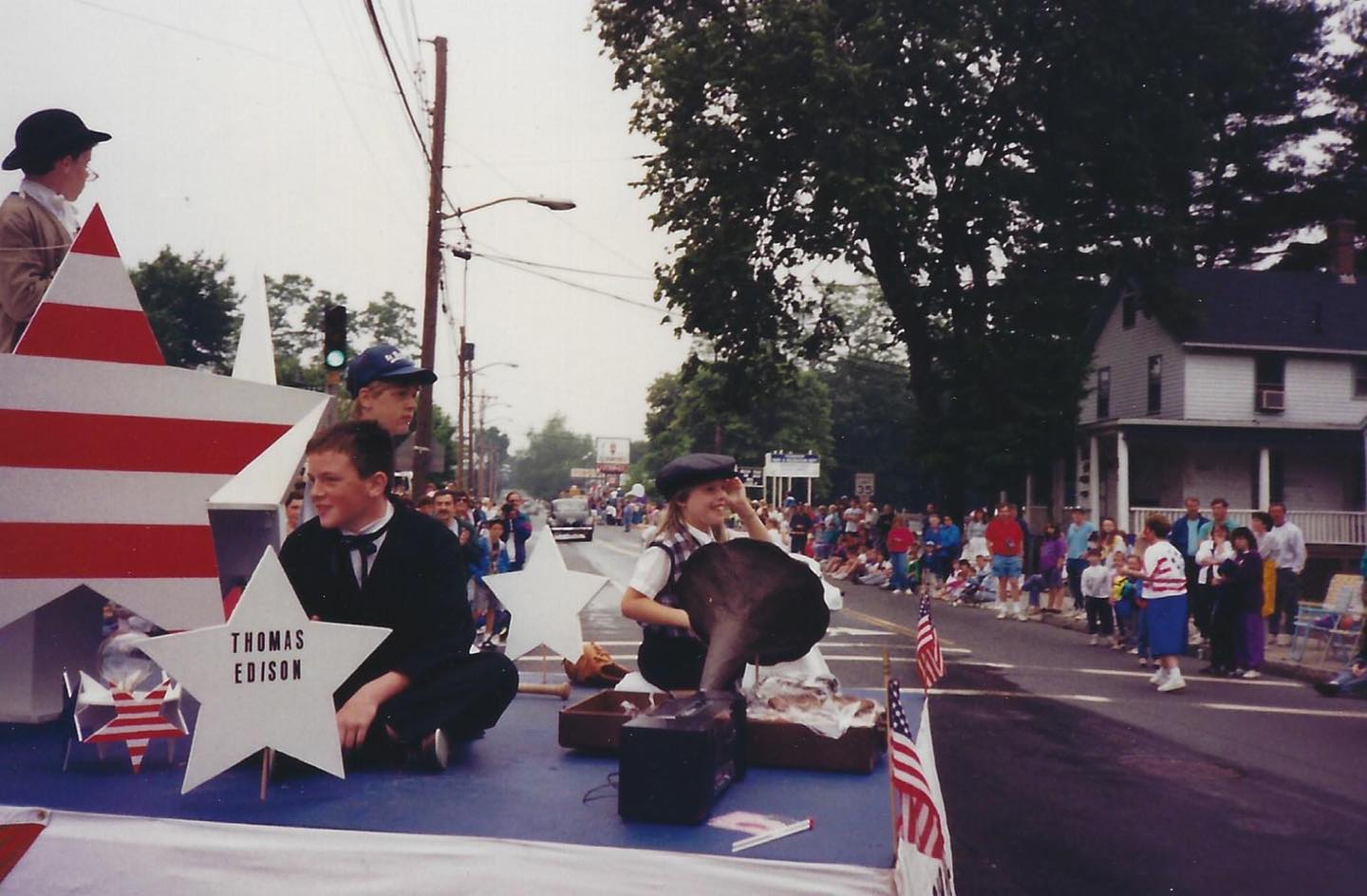 Mary Kate on the Saint Bridget School float for the Flag Day Parade in June 1991.
As the founder and chief strategist of Dockside Media, a small business based in Framingham, Mary Kate helps educational institutions, nonprofits, community initiatives, and civic leaders better connect with the students, customers, and citizens they serve.
Mary Kate is dedicated to making Framingham a better place to live, work, learn and play. As the Chair of Framingham First, Mary Kate helped lead the successful campaign for Framingham voters to adopt a more transparent, accessible and equal form of government in April 2017.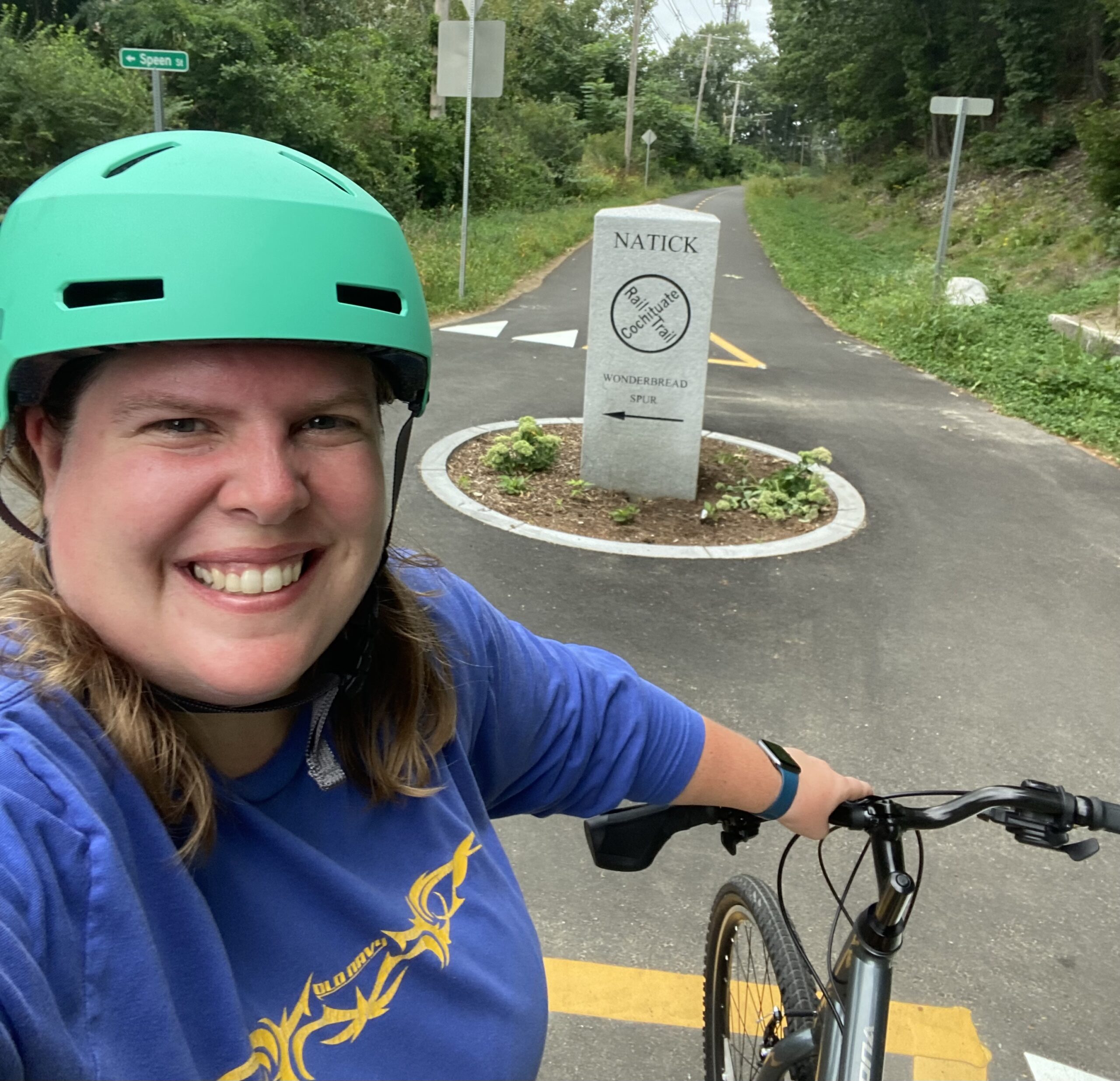 Started in August 2022, Mary Kate writes a weekly newsletter with her take on Framingham politics, The Ham'er. A podcast featuring conversations with Framingham neighbors making a positive impact on the community started a year later. The Ham'er is considered by many to be the "go to" for real insight into the civic life of Framingham.
Mary Kate is a strong advocate for the expansion and increase accessibility of our trail network, and for Framingham to become the Hub of Trails in MetroWest. She is the co-founder of the Friends of Framingham Trails.
She is the Chair of the Strategic Initiatives and Financial Oversight Committee, Executive Board member of the Framingham Business Association, Chair of the Saint Bridget School Advisory Board, treasurer of the Framingham Coronavirus Community Outreach, and a member of the Pheasant Hill Civic Association, Framingham Democratic Committee,  Framingham FORCE, Framingham League of Women Voters, and Framingham Lodge of Elks #1264.
When not serving on a board or attending a community meeting, Mary Kate can be found enjoying her favorite Framingham place Callahan State Park with her beloved rescue black lab, Jack.